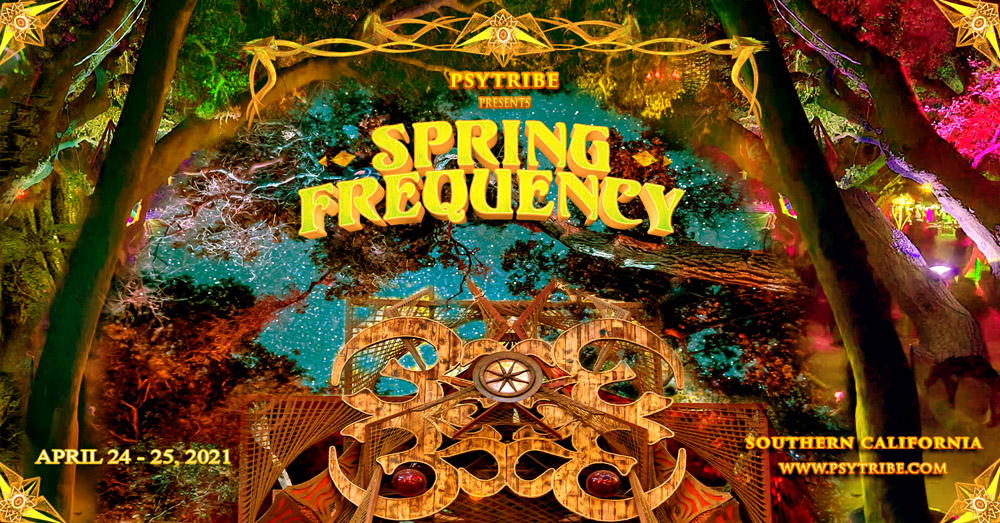 LINE UP
Frequency Stage:
DRIBBLE - Looney Moon Recs
STEREOXIDE - Blacklite Recs
ACID BLACK - Boshke Beats Recs
HELBER GUN - Blacklite Recs
ALEX TOLSTEY - Boshke Beats Recs
QUADRA - Sculpted Sounds
GHOST NOTE - Iboga / Nano Recs
DELA MOON - Moontribe
TRICERADROPS - BMSS / Pharmacy Recs
SWELL - Blacklite Recs
BARAKUDA - Psytribe Recs
BRIAN SENTIENT - Zero-1 Music
TERRAKROMA - Deserttrax
PARADIGM - Sculpted Sounds
BARCELLOS - Dalecali BR
SPYROS - Psytribe Recs
DEFCON UNO - Subterranean Dwellers
LATECH - Live Band
BLACKASS Ringleader
LUNADIA - Deseract
THE WIZARD - Higher 9
Spring Stage:
AENERA - Ayamterrain/Deepaura
ALEX TOLSTEY - Boshke Rec
AUNIX - Agapnotics/Technoids
CELESTIAL - Psytribe/Agapedeep
CIARA B - Techniche/Divinity Music
DARK PORTALS - Agapnotics
HOLLIDAY - Ayamterrain
INDIGLO - Mycorrhiza Connections
LEE K - Circulate Rec
LINDSEY HERBERT - Robot Ears
NEKTER - Agapnotics
SOLMN - Agapnotics
TECHSI - Hate Lab/TechnoLosAngeles
TREK - GG/Agapedeep
Music starts 4pm Saturday till 4pm Sunday
Sights & Sounds by:
SYMBIOTIC CREATIONS
INDEPENDENT MINDS
HIGHER 9
Vendor village:
VISUAL TACOS & more by Cesar Chavez
CHOCOLATE & CHAI
by Cody Avellon
ELIXiR OF LIFE
- smoothies & juices
THE ICE CREAM MAN
OMNI COLLECTION
+more TBA
PARKING & CAR CAMPING IS FREE!
NO RV'S - NO TRAILERS
NO Glass bottles
NO Dogs
21 & Over Only!
Weird Science
Corona protocols: You all know the drill, Social DisDancing, stay home if you don't feel well, wear your seatbelt, look both ways before crossing the street, eat your vegetables.
Directions
directions will be posted here on Saturday April 24th at 10am.
Private Ranch location 30 minutes north of LA.
Gate Hours
Gates open for entry from 4pm on Saturday thru Sunday afternoon.
Music starts 4pm Saturday thru 4pm Sunday afternoon.